Imaging Services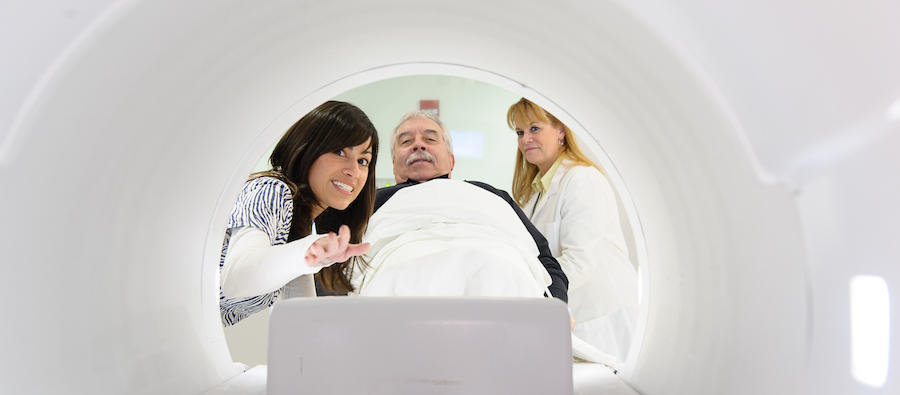 We are here to help you find what you need.
Because we use a fully digital, electronic imaging system, your doctor has immediate access to the results of your diagnostic procedures – and can view them on a computer screen, using secure Internet access, from home, the office or the hospital.
Advanced Imaging Capabilities at Davis Hospital & Medical Center
 
Our Imaging department includes some of the most advanced medical equipment in use today. In addition, all of our systems are digital, enabling us to provide higher quality images and faster retrieval. With our board-certified radiologists and experienced technicians making use of these sophisticated technologies, our capabilities translate into services for you that are second to none. Services include:
128-slice CT Scanner
Magnetic Resonance Imaging
Nuclear Medicine
General X-ray
Radiographic/Fluoroscopic (R&F) Unit
Digital Mammography
3D Mammography™ (Available at Layton Location)
Ultrasound
For the convenience of our patients and their referring physicians, we also provide:
Easy and flexible scheduling, including some walk-in appointments
Comfortable waiting areas
Prompt delivery of test results
Faster, Better Communication
What is Interventional Radiology?
Interventional radiology is a subspecialty of diagnostic radiology that uses advanced imaging technology and minimally invasive techniques to diagnose and treat diseases in the body. At Davis Hospital and Medical Center, interventional radiologists partner with other specialists to provide patients with safe and effective alternatives to surgery. Learn more about how the following conditions are treated using interventional radiology:
Abdominal aortic aneurysms
Cancer Deep vein thrombosis (DVT)
Kidney disease/failure (dialysis management)
Peripheral artery disease (PAD)/peripheral vascular disease (PVD)
Spinal compression fractures
Uterine fibroids
Venous insufficiency
Preparing For Your Imaging Procedure
If you have a scheduled appointment, please discuss the procedure and any special instructions with your doctor before you arrive. If a test is ordered while you are a patient at the hospital, your physician, nurse or technician can explain the procedure and answer any questions you have. These general guidelines will help you prepare for and stay comfortable during your procedure:
Wear loose-fitting clothes. Don't wear items containing metal. You may be asked to change into a hospital gown. In some cases, you may be asked to remove jewelry, watches, hairpins, eyeglasses or dentures.
Some tests require that you go without eating or drinking for a specified time beforehand. Be sure to ask your doctor about this at least 24 hours before your procedure.
Tell your technologist if there is any chance you may be pregnant or if you are breastfeeding.
Tell your technologist if you are allergic to shellfish or iodine.
Some procedures require you to remain still for a period of time. Your technologist will explain what you need to do for a successful procedure.
HeartView Screening
Detect heart disease long before symptoms occur with a quick 10-minute, non-invasive HeartView Screening for only $69. It  may save your life.
How is the HeartView scan performed and what can I expect?
The scan is performed on a CT scanner. You will lie flat on the table for a few minutes while the scanner is setup. A few electrodes are placed on your chest to time the images with your heart beats. The actual scan will take about 12–18 seconds while you hold your breath. The whole process should be less than 10 minutes.
Is there anything I should do to prepare for the Heart screening?
It is best if you do not drink caffeine or smoke prior to the scan. Caffeine and smoking can affect your heart rate during the exam.
Do I need a doctor's order for a Heart Screening?
No.  We can help you determine if you are a candidate  and schedule you for the study through our Well line (1-866-431-WELL). It is best if you provide us with the name and contact information of your primary care provider, so that we can ensure they receive the results of your exam.
Call 1-866-431-9355 today to schedule a HeartView Scan.