Diabetes Care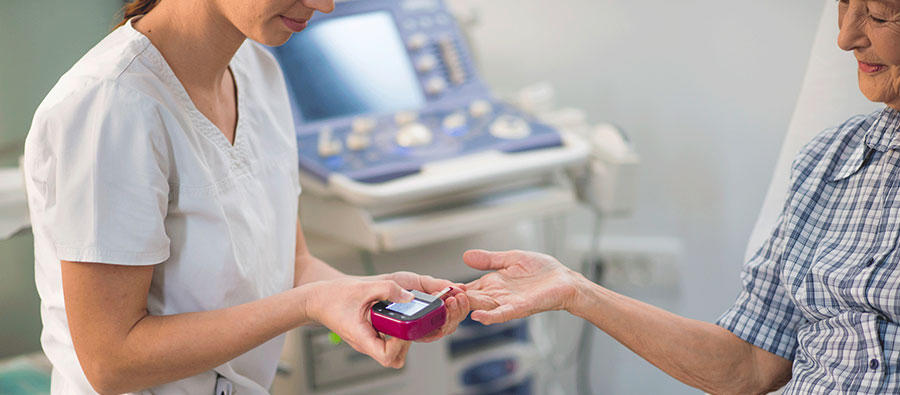 We are here to help you find what you need.
In Utah, diabetes affects approximately 5.4 percent of the population – or 120,000 people. Studies indicate that nearly one third of these people are currently unaware that they have the disease. In 2000, the total cost of diabetes in Utah surpassed $1 billion.
The statistics may be unsettling, but there is hope for people living with diabetes, and there are ways to control and reduce the complications associated with this disease.
The Diabetes Care Centers of Utah offer four convenient locations, including one at Davis Hospital. Our program provides a network of physicians and experts who specialize in treating diabetes, as well as self management tools and education to help patients live successfully with this condition.
Inpatient Care
There may come a time when you have to be admitted to the hospital due to diabetes or a complication of the disease. Our diabetes team will work with your doctor to provide high-quality healthcare and to help achieve successful treatment.
Inpatient Care
Our center also offers a comprehensive outpatient program designed to give you the knowledge and skills you need to live a better life with diabetes. Topics covered in the outpatient program include medication management, diet and nutrition, blood glucose monitoring, exercise, and stress management.
Insulin Pump Therapy
Many people need insulin pump therapy to control their diabetes. Scientific studies have concluded that this therapy can prevent diabetes complications, allowing patients to enjoy variety in meals, energy for exercise, and enhanced daily life. The insulin pump therapy programs we offer provide support, information, and the training you need for safe and successful insulin pump use.