COVID-19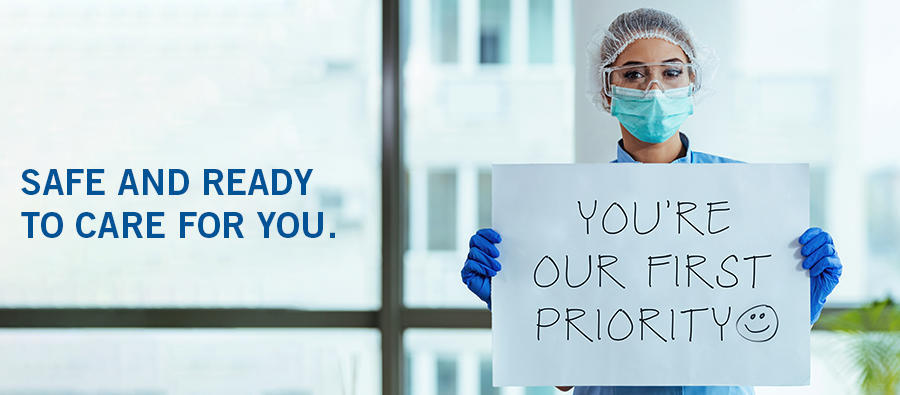 At Davis Hospital, we're taking precautions to make sure our hospital is clean, safe and ready. COVID Testing is located in the Davis Medical Plaza, Suite 130-A and requires a physician order. We do not provide COVID Vaccinations. Per the order of Gov. Cox, all vaccinations are coordinated through local health depts.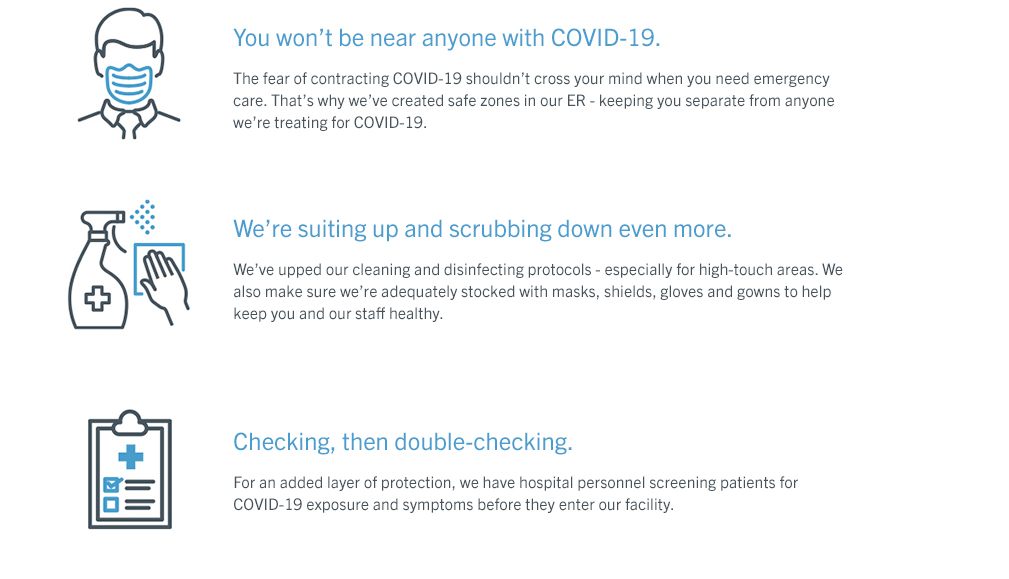 IMPORTANT INFORMATION ABOUT VISITING RESTRICTIONS
Davis Hospital is fully prepared to care for our patients and our community. 
Out of an abundance of caution, we have implemented updated visitor restrictions. This is in response to the increased presence of COVID-19 in our community and is designed to further protect our patients, their families, and our staff.
We remain ready to serve all of your health care needs and have taken the necessary steps to ensure patients can receive care in a safe environment.
Our stringent safety measures include mandatory wearing of masks, social distancing in waiting areas, and vigilant cleaning in all areas, which includes the use of EPA-registered, hospital-grade disinfectants validated for use against COVID-19. We also pre-screen all patients scheduled for procedures, and screen everyone before they enter the hospital.
VISITOR RESTRICTIONS EFFECTIVE MONDAY, NOVEMBER 30TH, UNTIL FURTHER NOTICE
Exceptions may be made in certain circumstances:
Pediatric care: ONE parent/guardian permitted
Maternity and Labor and Delivery Units: ONE significant other/support person permitted
Special Care Nursery: TWO parents/support persons permitted
Other extenuating circumstances (such as hospice and end-of-life care) will also be considered based on the best interest and needs of the individual patient. All exceptions must be approved by the care team. 
Please note: For patients with physical and intellectual disabilities, ONE support person over the age of 18 is permitted. Support persons must pass our screening process, and there are no restrictions on visiting hours for support persons.
 
Visitors or caregivers qualifying for these exceptions must:
Meet clinical criteria used for general visitation, i.e., pass COVID-19 screening. The screening includes a temperature and symptom check, at least 24 hours fever free without the use of fever-reducing medications, and improved symptoms.
Use PPE appropriate for the patient they are supporting.  In the event the patient is COVID positive, the support person must use hospital-provided PPE. 
Wear a face mask for the duration of their visit and are encouraged to bring their own masks; surgical masks will be provided to visitors who don't have their own. Scarves, bandannas, and handkerchiefs are not allowed. Refusal to wear a mask will result in the revocation of visitation privileges.
 
Additional Considerations:
Emergency Department/Outpatient Appointments: No visitors will be allowed in these areas or their waiting rooms. Designated exceptions apply with the approval of clinical staff.
Surgical Patients: No visitors unless the parent of a child/minor having a procedure. Certain approved escorts will be allowed in certain circumstances with permission from the care team. Approved escorts will then be asked to wait outside of the hospital until the recovery period is complete and the patient is ready to depart. 
 
While we are sensitive to the difficulties facing loved ones of hospitalized patients, our health care team must keep our patients and staff safe during this unprecedented health emergency.
We encourage family members and friends to use alternative ways to interact with their loved ones, including phone calls, Facetime and Skype.
COVID-19 Testing

for Patients with a Physician Order

Davis Hospital provides COVID-19 testing for patients with a physician order. Testing is located in the
Davis Medical Plaza, 1580 W. Antelope Drive, Suite130-A


Testing Hours: Monday - Friday: 9:00 a.m. - 3:00 p.m., closed Saturday and Sunday.
Appointments are recommended, not required.

Download and complete this COVID Testing Registration Form prior to test.
Please bring the following with you:

1) Physician Order for COVID Test
2) Picture ID / Drivers License
3) Insurance Card
4) Completed COVID Testing Registration Form (see above)

Instructions:

Schedule an appointment Online Appointment Scheduling or call 801-807-7940 upon arrival in the parking lot
Park in a numbered COVID TESTING parking stall
Provide your phone number
Provide your parking stall number
Wait in your car, we will call you in

You will be asked to stay in your vehicle until we call you in. Results will be sent to your physician, typically within 3-5 days depending on test demand. At this time, we are unable to provide testing without a written order from your physician. 

---

We Are a Mask On Hospital 

For your safety and the safety of others, a mask should be worn while in the hospital.

Visitors and staff must wear a mask at all times.
Patients should apply a mask when staff enters the room.

What to do if you're sick

Stay home except to get medical care

Stay home: People who are mildly ill with COVID-19 are able to recover at home. Do not leave, except to get medical care. Do not visit public areas.
Stay in touch with your doctor. Call before you get medical care. Be sure to get care if you feel worse or you think it is an emergency.
Avoid public transportation: Avoid using public transportation, ride-sharing, or taxis.

Social Distancing

As much as possible, you should stay in a specific "sick room" and away from other people in your home. Use a separate bathroom, if available.
Limit contact with pets & animals: You should restrict contact with pets and other animals, just like you would around other people.
Although there have not been reports of pets or other animals becoming sick with COVID-19, it is still recommended that people with the virus limit contact with animals until more information is known.

Call Ahead before visiting your doctor

Call ahead: If you have a medical appointment, call your doctor's office or emergency department, and tell them you have or may have COVID-19. This will help the office protect themselves and other patients.

Monitor your symptoms

Seek medical attention, but call first: Seek medical care right away if your illness is worsening (for example, if you have difficulty breathing).
Call your doctor before going in: Before going to the doctor's office or emergency room, call ahead and tell them your symptoms. They will tell you what to do.