COVID-19
We are not a COVID testing site and do not provide COVID vaccinations to the public. Go to https://coronavirus.utah.gov/testing-locations/ for a testing location near you, or call the Utah Department of Health and Human Services COVID-19 hotline at 385-273-7878 for more information.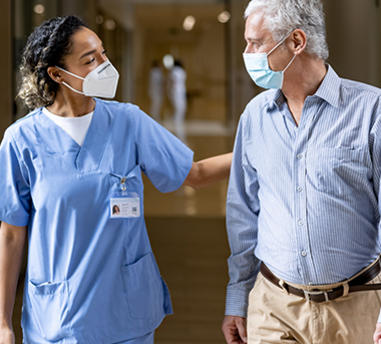 You won't be near anyone with COVID-19.
The fear of contracting COVID-19 shouldn't cross your mind when you need emergency care. That's why we've created safe zones in our ER - keeping you separate from anyone we're treating for COVID-19.
We're suiting up and scrubbing down even more.
We've upped our cleaning and disinfecting protocols - especially for high-touch areas. We also make sure we're adequately stocked with masks, shields, gloves, and gowns to help keep you and our staff healthy.
Checking, then double-checking.
For an added layer of protection, we have hospital personnel screening patients for COVID-19 exposure and symptoms before they enter our facility.
IMPORTANT INFORMATION ABOUT VISITING RESTRICTIONS
Davis Hospital is fully prepared to care for our patients and our community. 
Out of an abundance of caution, we have implemented updated visitor restrictions. This is in response to the increased presence of COVID-19 in our community and is designed to further protect our patients, their families, and our staff.
We remain ready to serve all of your health care needs and have taken the necessary steps to ensure patients can receive care in a safe environment.
Our stringent safety measures include mandatory wearing of masks in patient care areas, social distancing in waiting areas, and vigilant cleaning in all areas, which includes the use of EPA-registered, hospital-grade disinfectants validated for use against COVID-19. We also pre-screen all patients scheduled for procedures and ask all visitors to self-screen for COVID-19 symptoms or exposure before they enter the hospital
For patients with physical and intellectual disabilities, ONE support person over the age of 18 is permitted. Support persons must pass our screening process, and there are no restrictions on visiting hours for support persons.
While we are sensitive to the difficulties facing loved ones of hospitalized patients, our health care team must keep our patients and staff safe during this unprecedented health emergency.
We encourage family members and friends to use alternative ways to interact with their loved ones, including phone calls, Facetime and Skype.
1600 West Antelope Drive
Layton, Utah 84041
801-807-7940
We Are a Mask On Hospital
For your safety and the safety of others, a mask should be worn while in the hospital.
Visitors and staff must wear a mask in patient care areas at all times.
Patients should apply a mask when staff enters the room.
What to do if you're sick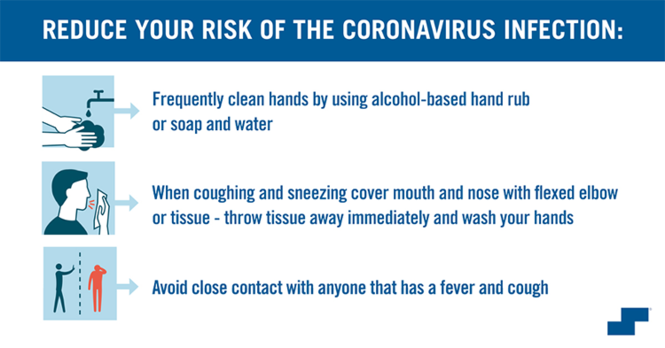 Stay home except to get medical care
Stay home: People who are mildly ill with COVID-19 are able to recover at home. Do not leave, except to get medical care. Do not visit public areas.
Stay in touch with your doctor. Call before you get medical care. Be sure to get care if you feel worse or you think it is an emergency.
Avoid public transportation: Avoid using public transportation, ride-sharing, or taxis.
Social Distancing
As much as possible, you should stay in a specific "sick room" and away from other people in your home. Use a separate bathroom, if available.
Limit contact with pets & animals: You should restrict contact with pets and other animals, just like you would around other people.
Although there have not been reports of pets or other animals becoming sick with COVID-19, it is still recommended that people with the virus limit contact with animals until more information is known.
Call Ahead before visiting your doctor
Call ahead: If you have a medical appointment, call your doctor's office or emergency department, and tell them you have or may have COVID-19. This will help the office protect themselves and other patients.
Monitor your symptoms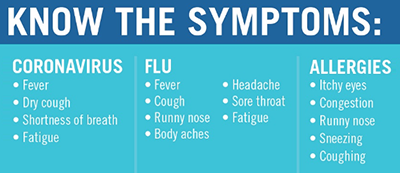 Seek medical attention, but call first: Seek medical care right away if your illness is worsening (for example, if you have difficulty breathing).
Call your doctor before going in: Before going to the doctor's office or emergency room, call ahead and tell them your symptoms. They will tell you what to do.