Breast Care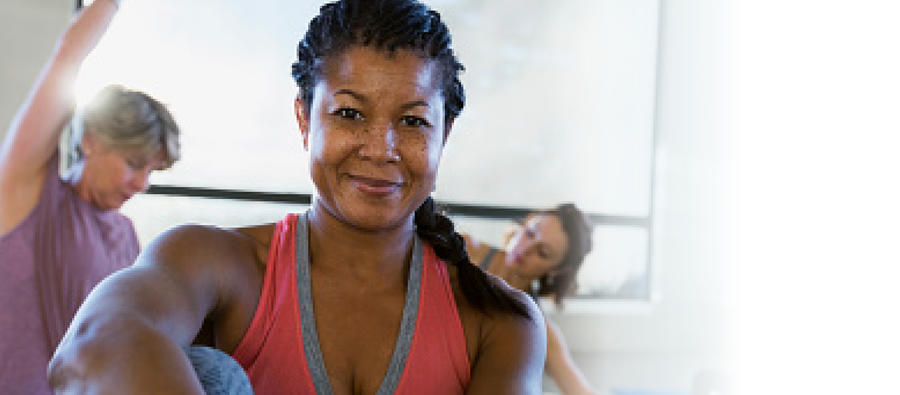 Breast care for women in every stage of life. One in eight women will develop breast cancer. Surprisingly, more than 80% of cases occur with no known risk factors. Let's act on the facts.
Trusted Breast Care Treatments & Exams at Davis Hospital and Medical Center
 
Mammograms and related breast exams have dramatically reduced the number of deaths caused by breast cancer. In fact, breast cancer-related deaths have been reduced by 30% since 1990, largely due to advances in mammography.
Screening Mammograms: Easy to Schedule. Vital to Do.
Screening mammography has the power to save lives. Now, online scheduling makes mammograms easier to obtain than ever before. (Annual mammograms are typically recommended for all women over the age of 40.) Schedule online at one of our two Breast Care Centers:
Our two conveniently located Breast Care centers offer the following services::
3D Mammography™: This technology is over 41% more accurate than traditional mammograms, allowing for earlier detection and fewer false alarms and callbacks.  (Available at Layton Location)
BRCA  Genetic Testing: Breast cancer gene testing, along with other family history information, can help you determine your risk for developing breast cancer. Ask your physician if BRCA testing is right for you.
Breast Cancer Treatment: Davis Hospital and Medical Center in Layton, Utah is a full breast cancer treatment facility. 
Breast MRI: A breast MRI is a common imaging test that lasts approximately 60 minutes start to finish. The MRI allows the technologist to get a 3-D view of a suspicious lump or mass, or investigate the integrity of your breast implants.
Breast Ultrasound: This type of technology is often used to see breast tissue near the chest wall, confirm or deny abnormal results from a mammogram, and help guide a needle during a breast biopsy.
Certified Breast Cancer Navigators: Your Breast Cancer Patient Navigator will supervise the continuity of your care, from diagnosis and treatment to follow up care into survivorship.
DEXA Scan: A DEXA (dual energy x-ray absorptiometry) scan is a safe, low-dose radiation method for determining bone density.
Digital Mammography: Both Davis Hospital campuses use the Selenia digital mammography system by Hologic for full-field digital imaging. This system allows the technologist to get instantaneous images with pinpoint accuracy.
Minimally Invasive Breast Biopsy: If a radiologist notices an abnormality in your mammogram, then a minimally invasive breast biopsy, which removes a small tissue sample, can help confirm or deny the presence of cancer without the need for surgery. 
Digital Mammography
The 3D mammography™ technology used in our Breast Care Center is over 41% more accurate than traditional mammograms, which allows for earlier detection and fewer false alarms.
Early screening now detects 75% of breast cancer at stage 0 or stage 1.
40% of breast cancers are detected by mammography alone – not breast self-exams or clinical examinations.
Screening has led to a 30% reduction in mortality.
Most patients with breast cancer have no family history of the disease.
The radiation "risk" associated with a mammogram is negligible for women over 35.
Full-Field Digital Imaging
Full-field digital imaging drastically cuts back on wait time, increases image accuracy, and aids in early detection and prevention. With this technology, the entire process, from check-in to checkout, takes about 30 minutes.
MammoPad® Breast Cushion
In order to provide maximum comfort, we use MammoPad®, a breast-cushioning device that allows for a soft, warm, and comfortable mammogram.
Computer-Aided Detection
Computer-aided detection (CAD) programs are used on all of our doctors' workstations. These programs function as a pair of second eyes for our radiologists, alerting them to certain areas of the image that deserve special attention.
3D Mammography
A Genius ™ 3D™ mammogram captures multiple images of the breast (using x-rays) from various angles in order to create a composite image. This allows allows doctors to examine breast tissue layer by layer, versus one flat image. This technology is over 41% more accurate than traditional mammograms, which means earlier detection and fewer false alarms and callbacks for patients.
A yearly mammogram is recommended for all women over the age of 40. If you have any of the following risk factors, we recommend a 3D™ mammogram:
Baseline (first mammogram)
Prior history of breast cancer
High risk of breast cancer
Dense breast tissue (which can only be determined by mammography)
Elevated lifetime risk of developing breast cancer. (At our Breast Care Center we utilize the Tyrer-Cuzick risk model to help patients identify 10-year and lifetime risk of developing breast cancer.)
How to Know If You Are At Risk For Breast Cancer
Being female. 99% of all breast cancer patients are female.
Getting older. As you age, your risk of breast cancer increases, which is why many physicians recommend getting an annual mammogram, starting at age 40.
Family history. If your mother, sister, or daughter has been diagnosed with breast cancer (especially if the diagnosis was at a young age), then you are at increased risk.
Inherited gene mutations. Common gene mutations like BRCA1 and BRCA2 can dramatically increase the risk of breast cancer – so much so that some women choose to undergo a preemptive double mastectomy.
Early menstruation/Late menopause. Women who began menstruating before age 12 or began menopause at an older age are at increased risk.
Obesity. Being overweight may put you at higher risk for developing breast cancer.
Radiation exposure. A high level of radiation exposure to the chest as a child can increase your risk for breast cancer as an adult.
Alcohol. Women who have two or more drinks per day are at a higher risk for breast cancer.
Use of oral contraceptives. Prolonged use of the "birth control pill" may increase your risk for breast cancer. Postmenopausal hormone therapy. Studies have shown that the use of hormone therapy medications can increase risk.
No pregnancy/Late pregnancy. Women who have never been pregnant or who had their first child after age 35 are at higher risk.
Resources
Top Tips for Healthy Breasts

Every woman's experience with her breasts is similarly unique. While one person may have dramatic changes in the appearance and feel of her breasts over time related to menstrual cycle, pregnancy, birth control pills, age and weight changes, others may never be aware of symptoms. It helps to become comfortable with the appearance and feel of your own breasts so that you can be confident when there is a change you want to discuss with your doctor. If you feel a lump, don't wait. Make the call.