New Orthopedic Surgeon Joins Davis Orthopedics and Sports Medicine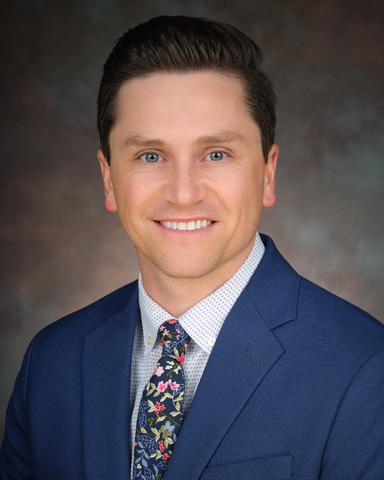 Davis Hospital and Medical Center and Steward Medical Group (SMG) are proud to welcome Tyler Kent, MD to SMG's Davis Orthopedics and Sports Medicine, located in Layton, Utah.
"We are excited to have Dr. Kent join our medical staff and further our mission to provide a compassionate and caring health care experience for each of our patients," said Michael Jensen, President, Davis Hospital. "Dr. Kent will be instrumental in our continued efforts to provide exceptional orthopedic services to our community and personalized care for athletes of all ages and sports."
Tyler Kent, M.D. has extensive training in arthroscopic surgical procedures, as well as reconstructive procedures such as trauma and joint replacement. He has fellowship training in on-the-field team coverage and treats a wide variety of athletes and prioritizes individualized treatments for each patient and clear, two-way communication to ensure a holistic treatment plan.
"I'm thrilled to be joining the talented team at DHMC as we continue to bring first-class care to our patients here in Layton. DHMC and SMG have long championed innovative treatments that truly meet the needs of each individual and I'm eager to get started," said Dr. Kent.
Tyler Kent, M.D. graduated from Georgetown University School of Medicine and received his postgraduate education at Southern California Orthopedic Institute, University of Nevada Las Vegas's University Medical Center, and Penn State University's Hershey Medical Center.