Screening Mammography and Covid-19 Vaccinations Guidelines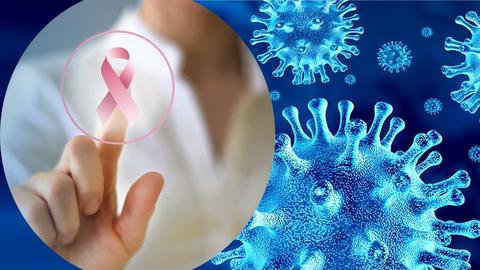 There have been a series of news stories on the relationship between Covid-19 vaccinations, lymph node reactions, and screening mammography. It's confusing to know what to do. Here is some helpful information to consider.
Any vaccine (flu, shingles, etc.) can cause a lymph node reaction: this means your body is responding to the vaccine and building immunity.
Research shows an increased lymph node reaction with Covid-19 vaccinations, especially after the 2nd dose.
Increased lymph node reaction can be visualized on a mammogram which may result in a need for additional imaging.
So what are the recommendations?
The Society of Breast Imaging has recommended that screening mammography and patients needing a six-month follow-up receive a mammogram prior to their Covid-19 vaccination or delay having a mammogram until 4-6 weeks after their 2nd injection.
If you have a mammogram with a new diagnostic finding, do not delay scheduling follow-up imaging recommended by your physician.
For more information or to speak with someone in the Davis Hospital Breast Care Center, call 801-807-7770.