Steward Health Care Announces Mark Robinson as Chief Operating Officer for the Western Region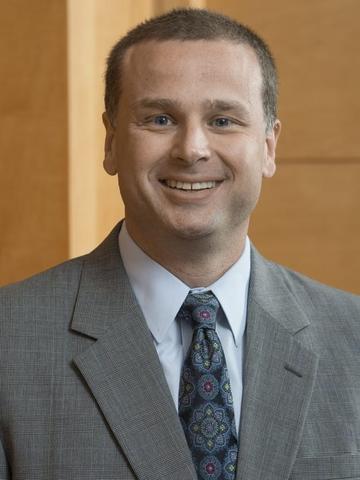 Steward Health Care, the nation's largest private, for-profit physician-led health care network, today named Mark Robinson as the Chief Operating Officer for the Western Region (Utah and Arizona).  Robinson brings 21 years of health care experience to Steward Health Care. Robinson recently lead St. Marks Hospital in Salt Lake City as the Chief Executive Officer from 2018 to 2020. Robinson has a track record of successful leadership in multiple diverse healthcare organizations overseeing clinical quality, operations, physician recruitment and practice development, strategy execution, regulatory compliance, and physician/employee/patient satisfaction.
"I am honored and humbled to have been chosen for this position.  While I look forward to working with each individual hospital within Steward's Utah and Arizona markets to continually build upon operational excellence, more importantly, I am excited to help those that choose our hospitals receive world-class healthcare close to home.  I will work tirelessly to ensure the Steward network of hospitals are the hospitals of choice for the communities we serve", stated Mark Robinson.
Robinson began his career in 1999 as Administrative Resident at Trident Medical Center in Charleston, South Carolina.  After advancing through the operational ranks of HCA, Robinson was promoted to his first Chief Executive Officer role in 2012 at Lake City Medical Center in Lake City, Florida.  In 2015 he became Chief Executive of Capital Regional Medical Center in Tallahassee, Florida.  Prior to these, Robinson spent time serving as Chief Operating Officer at Trident Medical Center in Charleston, South Carolina, and Gulf Coast Medical Center in Panama City, Florida.
"Working with the key leaders in the Western Region, Mark will ensure that our operations are well positioned to provide exceptional, compassionate and patient and physician friendly care to all the communities we serve.  I am pleased to welcome him to our team as we progress Steward Health Care in our emerging markets of Utah and Arizona," said Brian Dunn, Regional President, Utah, and Arizona.
Robinson earned his Bachelor of Science in Management from the University of North Carolina at Asheville and his Master of Health Administration from Georgia State University.  He is involved with many business and professional associations having served as a member of the Chamber West Board and Chairman of the 2020 Utah American Heart Association Stroke and Heart Walk.