COVID-19 Drive-ThroughTesting Tent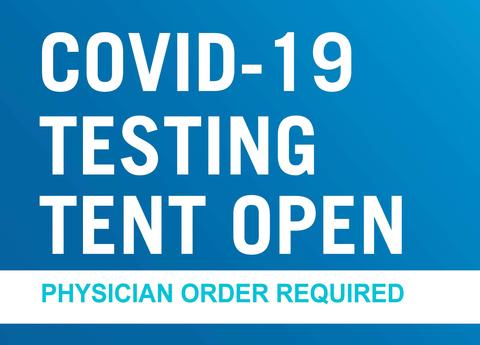 COVID-19 Testing Available
for Patients with a Physician Order
 
Beginning Thursday, July 9, 2020, Davis Hospital and Medical Center now provides drive-through COVID-19 testing only for patients presenting with a physician order.
Patients are asked to stay in their vehicle while completing a registration form and for the swabbing of his/her nose to collect a sample for testing. Results will be sent to the patient's physician, typically within 48-72 hours depending on test demand.
Located on the main hospital campus at 1600 W. Antelope Drive in Layton, the white tent sits behind the hospital on the northeast side of the back parking just west of I-15. 
Testing Hours:
Monday - Friday, 9:00 a.m. - 3:00 p.m.
The Testing tent is closed on Saturday and Sunday. 
At this time, due to supply limitations and third party results processing, we will no longer be able to provide testing without a written order from a physician.
For more information about COVID-19 testing and other testing locations, visit Coronavirus.Utah.gov.